Welcome to Pot of What!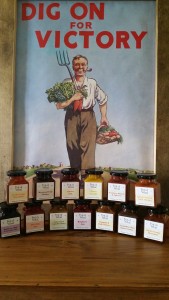 Handmade in the Cotswolds, our preserves are produced in small batches using traditional methods to ensure the natural flavours are maintained.
Where possible we like to use our own home grown produce and locally sourced and foraged goodies. Our products are made using unrefined sugar and are free from artificial flavourings, colourings and preservatives. All of our products are suitable for vegans.
We can be found at various events throughout the year, details of which can be found on the "Markets" page.
If you are interested in stocking any of our products, please contact us, we'll be happy to help!
Find us on Instagram & Twitter: @pot_of_what